In my travels across the internet, I have come across this fabulous thing. You pay a company a nominal fee every month, and in turn, they send you a box full of goodies.
While there are many of these companies out there, I ended up going with Glossybox because they had a .ca after their name. I know they actually service many countries, from the US to Australia, but anything that I don't have to pay extra shipping or duties for is all right with me.
So, after signing up in the beginning of November (the 12th I think) I received my Glossybox on November 30. Not sure if thats pretty typical, or if its just because I signed up mid-month, but from what I've read on-line, everyone received their November box at the end of the month.
I was a little worried, because I am not one to splash money around (since I don't have all that much spare floating around) and I didn't want to feel that I had wasted it. Which I would have if I got a box full of products that I didn't like.
Fortunately, I was quite pleased with pretty much everything that I got! A lot of full-sized items!
I think that the thing I really liked the most was the blush. I've been relying on a lovely coral blush that I got ages ago, and it served me really well over the summer, but I need an alternate, and I was going to go out and get one, but then Glossybox saved me the trouble!
Kryolan/Glossybox Blush: 4.5 beauty marks out of 5, really like it.
Sadly, on my monitor at least, the color is not true. It looks frickin' sorbet orange here! Anyways, it is a nice soft pink that I think would probably look great on any skin tone... which was probably the point, since it went out to all Glossybox subscribers. I haven't used it much yet, but I did a swatch and it was very nicely pigmented. It powdered up a bit when I used my brush on it, but I think that's a necessary evil. It strikes me as the kind of color that would naturally rise to your cheeks if you were out skiing or something. I think it will be my go-to shade this winter.
Nicole by OPI in Here We Kome A-Karoling: 5 beautymarks out of 5
Not sure how helpful this is going to be to you, since the color in my photos are so untrue, but actually, this is pretty close. Its a deep purple with a little glitter. I am very happy with this one as well. Its a shade that I don't have already, so I am pretty stoked about a full-sized bottle of this.
Clear Scalp and Hair Therapy: 3 beautymarks out of 5. My socks are still firmly on...
I think that the shampoo and conditioner were probably my least favourite of the lot. Although I did tell Glossybox that I had dry frizzy hair, I was sent a "total care" shampoo and conditioner. That means "normal" to me, and I need extra moisture in my hair.
That being said, the scent is fine, the consistency of the conditioner is nice and thick (which I like in a conditioner) and it did a fine job. It actually felt quite nice on my hair, although not as slick as I like my conditioner to feel. Could also have been because I was being pretty conservative with it, since they were just sample-sized bottles. Bottom line, from what I sampled, I don't think I would be running to the store to buy this full-size. There was nothing wrong with it, but nothing fab about it either.
Curel Hand & Cuticle Therapy: 4.5 beautymarks out of 5.
Reserving .5 of a mark in case it does nothing for my cuticles in the long run.
Feeling pretty great about the Curel. I have problem cuticles, and I am hoping that this will do the trick for them. I haven't been using it for that long that consistently, so I can't really say that its really done its job on the cuticles.
However, I will say that it does live up to its promise of maintaining moisture even after hand washing. My hands get very dry during the winter months (its pretty much the only time I use moisturiser). Anyway, I was using an Aveeno moisturiser, and while it would moisturise just fine, it would be stripped off as soon as I washed my hands. That water is hard out here (which, as an aside is just the way I like it for the most part) but it doesn't help in the skin/moisture department. Granted, I will cut Aveeno some slack, because I think it was moisturiser formulated for baby's skin ( I got a TON of that when my first son was born) and so I get that it might rinse off easily. My main point here is, yes, my hands didn't feel totally dried out again as soon as I washed my hands. I am not going to tell you that it felt as though I never washed them, but all in all, I would have to say that it lived up to its promise. Also, I love the scent. I don't know why, its not very flowery or perfumey, like a really intentional scent, but I dig it. However, I also like the smell of dogs feet, so, take that as you will...
Vitabath Exfoliating Sugar Scrub: 4 beauty marks out of 5.
Probably would not run out to buy again.
Although I am generally not the hugest fan of bath stuff (i'm sure there is a prettier word for it that is escaping me right now) I was happy to get this in the package. I have that lovely thing where, well, lets just say the skin on the backs of my upper arms could use some intensive moisture and exfoliation.
I have to say, that I felt that the exfoliation was a bit lacking. It was as though the sugar dissolved and disappeared after just a few "circular motions". If you only need a little exfoliation, this might be the ticket for you, but I needed a little more, and this didn't quite deliver.
On the plus side, it did leave behind just the right amount of moisturising oil. Sometimes, those kinds of oils can just be overwhelming, and you feel like a freshly waxed car, with water beading off you left, right and center, but this was just right. Smelled divine too. I love me some citrus.
Maybelline Lip Gloss: 3 beautymarks out of 5.
And the last product is this lip gloss from Maybelline.
Yeah. Lip gloss. Nothing spectacular. Certainly not a prestige brand (which is kind of more what I expect from a program like Glossybox). That being said, it felt good on, not sticky at all, and I like the neutral color. Perhaps if I wasn't already jumping around in nude lipglosses, I'd be more thrilled.
I'm giddy to report, that I've already received confirmation of my December Glossybox.ca order, and I promise to review that one for you as well... hopefully with better pictures next time.
And I promise my next post won't be so verbose!
See you 'round!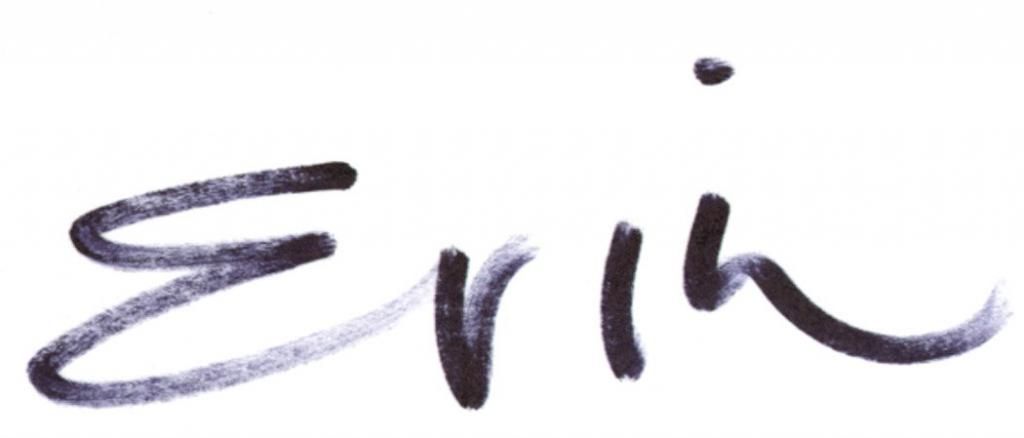 UPDATE 12/11/12:
And if, for some reason, this post influenced you to try Glossybox, how about using
my referral code
? Just sayin' ;)